Tuesday, 19 August 2014
bonding.

SimplyBonding is a hosting service that allows you to bond multiple 3G, 4G, cable, and/or DSL internet connections into one super fast, super reliable, unbreakable connection with minimal equipment. Unlike failover or load balancing, a bonded connection takes multiple internet connections and COMBINES them. The resulting connection is both faster and more reliable: if you have 3 internet connections that are bonded together and one goes down, your connected devices and apps will never know there was a failure - even apps that maintain persistent connections!

The concept of bonding (AKA aggregating) internet connections has been around for years, but it has historically been prohibitively expensive and very complicated to deploy and manage. SimplyBonding solves both of those problems. Unlike other bonding options that require two expensive bonding routers in two locations with access to high-speed internet (one at the location where you need the bonded connection, and another at a secondary location with a high-speed internet connection to bond the connections and send the data back to the primary location via VPN), SimplyBonding eliminates the need for this dual-router setup. SimplyBonding requires just ONE router, which will be configured to connect to our hosted service - WE handle the bonding and VPN for you, and 90% of the setup and configuration is eliminated. With low start-up costs and one flat monthly fee that includes UNLIMITED bandwidth and usage, SimplyBonding is the most affordable and hassle-free way to ensure that your business has the fastest and most reliable internet connection possible.



Watch our video demonstrating SimplyBonding:

The benefits provided by a bonded connection are limitless, but here are just a few of the advantages companies will see from a SimplyBonding connection:

99.99999% uptime, which translates to increased productivity, eliminating lost sales and missed transactions, etc
Unbreakable VPN
Unbreakable VOIP - never drop a call again, even if one of your connections dies right in the middle of a conversation
No need for expensive MPLS connections
Reduce network setup and management time
Costs and Requirements: SimplyBonding requires a SpeedFusion-capable router, a one-time setup fee, and hosting service that can be billed monthly, quarterly, or yearly.
Router: You must use a Peplink or Pepwave router that supports SpeedFusion and has the necessary ports/connections for the internet links you'll be bonding (e.g. WAN ports for cable/DSL, USB ports for 3G/4G modems, etc). We will help you select an appropriate router if you don't already have one.
Hosting charge: SimplyBonding costs $250 per month, or you can choose to pay quarterly or yearly and save up to $575. All new users can test the service for FREE for 14 days. New users will only pay the setup fee at checkout, and the first service fee will not be charged for 14 days. If you decide to cancel within those 14 days, the service fee will not be charged.
Setup fee: There is a one-time non-refundable setup fee of $250 to get your SimplyBonding service provisioned and set up.
To get started, visit 3Gstore.com/simplybonding
Last Updated ( Tuesday, 19 August 2014 )
Tuesday, 19 August 2014
Verizon Leads the Pack Again in RootMetrics' Latest Report
Verizon topped the charts again. This time in network quality, which comes from RootMetrics' 2014 Midyear US National RootScore Report, released just yesterday. T-Mobile has also risen, beating Sprint for third place. According to Bill Moore, CEO for RootMetrics, "Overall the companies are neck and neck. When it comes to reliability, AT&T is getting closer to parity with Verizon."
The report compares network performance for the entire United States, including the 125 largest metro areas. 5.6 million tests were performed across all 50 states -- that includes covering a span of more than 234,000 miles and 6,400 indoor locations. They conducted tests to measure speed, reliability, call, and text messaging quality, among other metrics. Carriers are then ranked nationally, but RootMetrics also offers insights into performance based on individual states and local communities.
As you can see in the picture above, Verizon led the pack in overall performance, but also in network reliability, network speed, data and call categories -- this goes for state level as well as urban areas. AT&T, which had previously beat Verizon overall for speed, ranked a close second -- both in terms of speed and reliability -- however, they took first for text messaging.
Moore said the biggest change in rankings came from T-Mobile. With their LTE network ever growing, T-Mobile performed especially well in urban areas, where its service is concentrated. They topped or tied for speed in 32 of 125 metro markets.
Even though Sprint took 4th this time, Moore said it also saw improvement. He says they're still finding their way through a difficult network upgrade. "Sprint is in transition...They have not yet been able to take full advantage of the new Spark network" Moore said. This is work that has been ongoing for over the past year. Old infrastructure is being taken out and replaced with new equipment. This should make it easier to leverage the three different frequencies of spectrum it's using to build its 4G LTE network.
Moore noted that the improvements RootMetrics' testing saw in each carrier, and the dynamic nature of the rankings, shows that things are changing quickly in the US wireless market. This is to be expected, he said, as each of the major carriers has been upgrading their networks and adding capacity with more wireless spectrum. He added that the upgrades are happening much faster than anticipated. Just look at Verizon's deployment of the AWS spectrum (what they're calling XLTE) and T-Mobile's deployment of LTE. It's basically a contest -- anything you can do, I can do better! "These results show that the industry is constantly changing," Moore said. "Every network goes through a build out phase, where performance is high. Then they get some load on the network and it's not as fast."
Last Updated ( Tuesday, 19 August 2014 )
Monday, 18 August 2014
Sprint Announces New Family Share Plans with Double the Data
Sprint introduces new shared data plans that offer double the high-speed data at the same or lower price as compared to AT&T, T-Mobile and Verizon Wireless

For a Family up to 10 lines, get 20GB of Shared Data and Unlimited Talk & Text for only $100 a month
It really doesn't matter if your family is 3, 5, or 10 people, you will get at least 20GB of shared data and your monthly charge will be $100

OVERLAND PARK, Kan. – Aug. 18, 2014 – It's a new day for data in the wireless industry as Sprint (NYSE: S) announces the Sprint Family Share Pack – a new shared-data plan that offers double the high-speed data at a lower price than AT&T and Verizon Wireless.

Consumers today are using wireless data at an exponentially increasing pace and expect data to be a part of their lives – whether they are using Facetime, connecting with friends on Facebook, uploading pictures on Instagram, or sharing them on Snapchat. Wireless customers, however, are frustrated by low data allowances with immediate data overages and complicated monthly bills. Now after rolling out its network improvements, Sprint can end these frustrations and provide the best value for consumers with the introduction of the Sprint Family Share Pack.

The Sprint Family Share Pack, offering double the high-speed shareable data1 for smartphones, basic phones, tablets and mobile broadband devices, will be available starting Aug. 22. For example you can get four lines and 20GB of data for $160 compared to 10GB of data for the same price from AT&T or Verizon.

But wait, there's more. To kick off Sprint's "new day for data" campaign, Sprint is offering a limited-time promotion for the Sprint Family Share Pack: For a family with up to 10 lines, get 20GB of Shared Data and Unlimited Talk & Text for only $100 a month through 20152 – and, as an added bonus, customers will get an additional 2GB per line for up to 10 lines. For a family of four, that's a savings of $60 per month better than AT&T's and Verizon's current pricing through 2015; double the data of Verizon; and more than double the high-speed data of AT&T and T-Mobile.

For example:
Sprint Family Share Pack Limited-Time Promotion
Price
# of lines
Data
Additional 2GB per line
Total Data for # of lines
$100
4
20GB
2GB x 4 lines
28GB
$100
10
20GB
2GB x 10 lines
40GB

"Sprint is offering the best value to data-hungry consumers. Period," said Marcelo Claure, Sprint CEO. "We are doubling the high-speed wireless data because today's customers rely so much on their smartphones and tablets. We make it simple and easy for wireless consumers to get the data they need at affordable prices to make their lives easier, more productive and enjoyable. We are so certain that this is the best value on wireless today that for any customer who wants to switch to our new Sprint Family Share Pack, we will reimburse them for the cost to end their contract with another carrier."

Sprint Family Share Pack – How it Works
Sprint is changing the wireless industry with this plan that provides consumers value and flexibility, plus unlimited talk and text.

Customers can build their own plan in three easy steps as shown below. First, choose the data allowance. Second, add up to 10 lines of data access with unlimited talk and text while on the Sprint Network. Third, include your tablet devices for $10 per month per line and mobile broadband devices for $20 per month per line. There is no early termination fee and no annual service contract with non-discounted phones.
Everyday pricing for competitors that have shared data plans
Limited-time Promotion for Customers Switching to Sprint Family Share Pack
In addition, for a limited time, for customers who bring their number and activate on the Sprint Family Share Pack, Sprint will buy out their families' contracts with a Visa Prepaid Card worth up to $350 2. This switching offer will be available at Sprint stores and Sprint Telesales.

With the limited-time promotion, Sprint is waiving the data access charge for handsets, tablets and mobile broadband devices on 20GB or higher data allowances for up to 10 lines. To qualify for the offer customers must switch their number from another carrier to Sprint.3 All devices must be purchased through Sprint Easy Pay.
The Sprint Share Pack gives wireless customers a good reason to come to Sprint, but the company is not done making bold moves, Claure said.

"Simply put, we are offering the best deal on shared data," Claure said. "We have more news coming later this week about plans for individuals. We want customers to think twice before choosing another wireless carrier."

America's Newest Network
The Sprint Family Share Pack comes as Sprint already has built its 4G LTE network to serve more than 255 million people, with more on the way.

"Customers are seeking a strong network experience, and at a good value," said Rich Karpinski, Principal Analyst at 451 Research. "The price and amount of sharable data associated with this new Sprint offering plays to that next wave of mobile demand."

In addition to Sprint's all new 3G network and its 4G LTE network, Sprint is deploying Sprint Spark, a technology offering turbo data speeds and designed to support a new generation of online gaming, virtual reality, advanced cloud services and other applications requiring very high bandwidth.

Available today in 27 markets across the country, Sprint Spark is an enhanced LTE service that's built for data and designed to deliver average wireless speeds of 6-15Mbps and peak wireless speeds of 50-60Mbps today on capable devices, with increasing speed potential over time. Sprint plans to reach 100 million Americans by year-end with the service.

About Sprint
Sprint (NYSE: S) is a communications services company that creates more and better ways to connect its customers to the things they care about most. Sprint served more than 54 million customers as of June 30, 2014 and is widely recognized for developing, engineering and deploying innovative technologies, including the first wireless 4G service from a national carrier in the United States; leading no-contract brands including Virgin Mobile USA, Boost Mobile, and Assurance Wireless; instant national and international push-to-talk capabilities; and a global Tier 1 Internet backbone. The American Customer Satisfaction Index rated Sprint as the most improved U.S. company in customer satisfaction, across all 43 industries, over the last six years. Sprint has been named to the Dow Jones Sustainability Index (DJSI) North America in 2011, 2012 and 2013. You can learn more and visit Sprint at www.sprint.com or www.facebook.com/sprint and www.twitter.com/sprint.


1 To improve the data experience for the majority of users, throughput speeds may be limited, varied or reduced on the network
2The $100 offer is available Aug. 22, 2014 – Sept. 30, 2014 when customers switch to Sprint. It includes $15/mo./line access chargers waived through 2015. Valid only on 20GB or higher data allowance.





Monday, 18 August 2014
FCC Extends 2nd Net Neutrality Deadline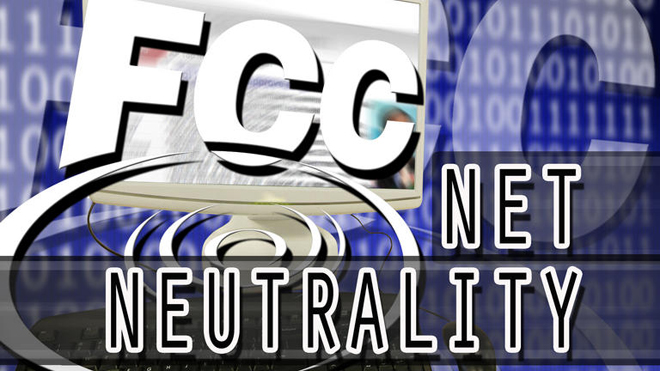 The Federal Communications Commission is giving the public more time to reply to concerns about net neutrality. In relation to the commission's Wireline Competition Bureau (which is in place to develop and promote the commission's goals for the adoption of broadband and voice services), the announcement came on Friday. The notice states, "To ensure that members of the public have as much time as was initially anticipated to reply to initial comments in these proceedings, the Bureau today is extending the reply comment deadline by three business days." This means you now have until September 15th to comment.
The FCC will hold a a series of six roundtable discussions about net neutrality beginning on September 16th, and ending October 7th. A Knight Foundation-commissioned analysis of the first round of comments uncovered that 15 percent of responses were opposed to a so-called "pay-to-play" Internet, suggesting such a system would "harm the diversity of the Internet." Unfortunately, the report only covered a quarter of the total comments.
Last Updated ( Monday, 18 August 2014 )
Monday, 18 August 2014
Google Maps Is Tracking Your Location History
In a post Snowden world, personal privacy issues are in the spotlight more now than ever. It is no wonder that when a recent Google 'Feature' was discovered, concerns and fears of being tracked and watched took center stage.
Essentially if you have a phone with a Google sign on ( Android phones are your primary devices ) that device is keeping track of your phones location 24/7. This appears to happen as well no matter the privacy settings you have on your account!
Using THIS LINK you can visit the location history pages built into Google Maps. Just log in with the same username and password you use on your phone, and you'll instantly be shown a history for today. You can then select a day of the month, and see your travels populate before your eyes. You can even have it show multiple days at once.
What did I learn? Well aside from learning that Google knows everywhere I go and keeps a record of it, I learned I live in a little 9 mile bubble between my home and work. It isn't really a major surprise that Google is using my location. In fact, I already knew they were. Their Google Now learned my home address and work address, and recommends me alternate travel routes as well as estimated drive times. It is more that this information appears to be stored long term on their servers that is uncomfortable.
It is interesting to go and relive my travels. Here is a trip I made from home to Valparaiso, Indiana a few months ago. However, the fun quickly disovles when I come to the realization this is stored online, somewhere in the 'cloud', forever. There is one way to turn this off, and that is to disable 'Location Services' on your phone, but that not only kills Googles ability to track you, it stops anything location based from working on your phone. A major tradeoff between convenience and privacy.
*Update* A number of sources have reported you can't turn off history, but some users have reported they can sucessfully do so. You milage may vary and it is work checking and testing yourself!
Last Updated ( Monday, 18 August 2014 )
Friday, 15 August 2014
New Sprint CEO plans to compete on price
New Sprint CEO Marcelo Claure has announced they plan to compete against Verizon and AT&T on pricing and we should soon see aggressive pricing updates from Sprint. Previously under Dan Hesse's leadership he was reluctant to compete on pricing, but the new CEO see's it differently. Claure even said when you've got a great network you don't have to compete on pricing, but when you don't have a great network price is something you have to consider. Their network is behind both Verizon and AT&T so that's really the only option for them until they can complete their Sprint Spark plan and launch better coverage throughout the country. You can expect to see announcements as early as next week as Sprint changes their pricing structures, which should be interesting to see how both Verizon and AT&T respond.
Thursday, 14 August 2014
Don't Get Caught Off Guard - Support for Windows 7 Will End in 2020!
Okay, so you've still got about 5 years to continue using Microsoft's most widely used OS, but that time can creep up on you! After all, even though there was news released about the ending of Windows XP support , some were still surprised! So, it's never too early, especially for businesses, to start planning their move off of the now 5yr old OS.
It would be in users' best interest to start planning migration to Windows 8 or 8.1 immediately. However, with Windows Threshold (Windows 9) scheduled for release next spring, you may consider holding out to upgrade then. Of course, by that time, there may also be a 2nd update for Windows 8.1 as well - also expected by next spring.
We've heard reports that the vast majority of Win32 applications that run on Windows 7 should run on Windows 8 and beyond, but enterprises in some regulated industries may be restricted to using software that still uses formal ISV support.
Last Updated ( Thursday, 14 August 2014 )