Thursday, 02 July 2015
Cradlepoint Rebates Available for MBR1200B, CBA850, AER 2100
Cradlepoint has announced mail-in rebate promotions for three of their popular routers this summer:
1) $50 mail-in rebate for MBR1200B: Purchase an MBR1200B between 7/1/15 and 9/30/15 and receive $50 back from Cradlepoint! Download the MBR1200B mail-in rebate form
2) $50 mail-in rebate for CBA850 with ECM Prime: Purchase a CBA850 or ARC CBA850 along with a subscription for 3 years of ECM Prime between 7/1/15 and 9/30/15 and receive $50 back from Cradlepoint! Download the CBA850 + ECM rebate form
3) $100 mail-in rebate for AER 2100 with MC400: Purchase an AER 2100 router along with an extra MC400 modem module between 7/1/15 and 9/30/15 and receive $50 back from Cradlepoint! Download the AER 2100 + MC400 rebate form
All three of the above promos are valid through September 30, 2015. Is is the customer's responsibility to submit the rebate form and any other necessary documenation to Cradlepoint by October 31, 2015. See the rebate forms for full details.
Friday, 26 June 2015
CloudCam vs Nest Cam: A Comparison of Cost & Usage
Nest
became well known in 2011 when they released their version of the Thermostat. Since then, they've obtained DropCam and with their help, developed the
Nest Cam
IP camera. Due to Nest's popularity and reputation for being easy to use, we thought it would be interesting to compare it against another simple to setup camera, the
CloudCam
. Both offer similar features and functionality, but there are some important differences to consider.
Up front costs: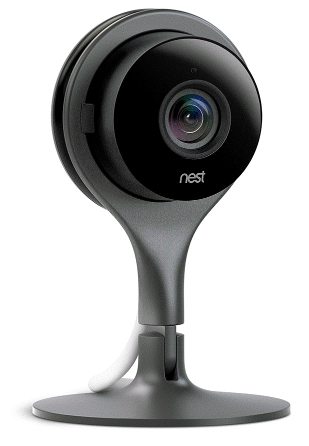 CloudCam and Nest Cam are fairly comparable in this department. Nest Cam currently offers one camera model at $199.99. CloudCam offers 3 models at the moment ranging from $129.99 to $299.99.
Accessing the camera:
The methods of accessing the cameras are quite different. CloudCam provides a mobile app and a Windows/ Mac app, as well as access through a local web administration/management page. All of these allow you to configure, control and watch the camera. The NestCam on the other hand only allows access via the mobile app or their website. If you have multiple Nest Cams, you can only view up to 4 at a time on a split screen via an iPad. Swipe the screen and you'll be able to view another 4 at a time. On a computer however, you can only view one at a time unless you open multiple browser windows. The CloudCam allows the user to view up to 6 cameras via their Windows/ Mac software. Via the mobile app you can view 1 at a time.
Cloudcam Camview Mac software shown
Picture shown using DropCam, but since NestCam replaced DropCam the setup is similar

Saving video and viewing archives - options and costs: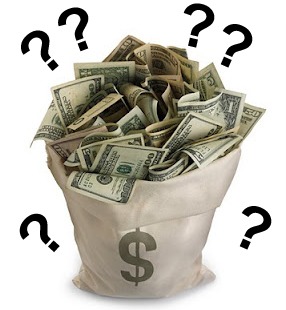 CloudCam offers a few ways to save and access saved video from your camera, and only one of those methods has the potential of costing you extra money (i.e. Dropbox). Just use a microSD card inserted into the camera, OR set up access to a NAS drive (Network Attached Storage, which is like an external hard drive but can be accessed from any device on your network) and all it will cost you is the price of the card or drive - you will not have any subscription fees or data charges for viewing the saved video. You can also choose to configure how often to record video - for example, if you only want to record at night, or while you're at work during the day - instead of recording constantly.
NestCam, however, will only save and store your video IF you subscribe to their Nest Aware service, which requires a yearly subscription of $100 for 10 days of video or $300 for 30 days of video. The files are backed up to Nest's cloud server so you can access them from anywhere. Unlike the CloudCam, the NestCam is constantly recording (a.k.a circular recording). So, if you have a 10 day subscription, the camera will record for 10 days straight and then on the 11th day it will start to record over the oldest files.
That brings us to the next difference, the amount of data consumed by the cameras. The CloudCam will only consume data when a user is viewing the camera feed. This is enormously important to users whose internet plans include a data limit (like cellular 3G/4G users). Usage is also dependent on the quality of the video. NestCam can use 720p or 1080p. In our experience at 1080p, the NestCam used about 80GB per month on average. Be aware that even if you're not using Nest Aware, the camera will still use data. The CloudCam HD set at it's highest resolution/best quality (1280x800) would use roughly 54GB per month, but that would occur ONLY if you were viewing your camera feed 24/7 (remember, saving the video to NAS or SD card does not use any data). Of course, it's NOT typical for a user to view their camera that often, but that's still a pretty significant difference in comparison.
The bottom line:
Taking all this into consideration, it makes it quite simple to make a choice between these cameras - especially if you're using mobile Internet or just want to keep your costs down. Purchase a CloudCam with either a microSD card or NAS drive for recording and all you'll have to pay for is the cost of equipment and your monthly data service. Just be mindful of the resolution you set your camera at and how often you view it!
Last Updated ( Friday, 26 June 2015 )
Wednesday, 24 June 2015
Peplink Firmware Upgrades and AP Controller Licences Go FREE!
In a much appreciated change, Peplink has announced today they are no longer going to charge customers for firmware upgrades or AP controller licences! Effective immediately, you will no longer need to have a device under warranty, or under a care plan with Peplink to receive the latest udpdates.
When Peplink announced this paid change when they took their firmware from version 5.x to 6.x, there was a lot of outrage. Suddenly those with ultra reliable Peplink hardware were locked out of the latest updates without a costly warranty. Plus, the unlock process was complicated and caused a lot of confusion. Now, you'll just get your firmware unlocks from InControl2 , Peplinks cloud based management utility, if needed.
Peplink Balance 710 and Balance 1350
As part of todays announcement, Peplink has also gone away with their AP Controller licences. Now out of the box your Balance hardware can support the maximum number of supported APs right away. This gives Peplink a major advantage over other companies who are charging for this still, or making end users pay per AP.
Overall, this is a major win for current and future Peplink customers, giving Peplink another step up on the competition when it comes to excellent support! We at 3Gstore certainly appreciate this chagne, and we speak for our customers as well when we say thanks!
Last Updated ( Thursday, 25 June 2015 )
Wednesday, 24 June 2015
What T-Mobile Devices Use Band 12?
Sometime within the last year or two it had been announced that T-Mobile would be utilizing the 700MHz spectrum, which was mainly being used by Verizon Wireless, but also AT&T. Generally speaking there are several bands that make up the 700-800MHz range. Carriers will use different sections of this range, which is where the bands are specified. For example, while T-Mobile uses Band 12, Verizon uses Band 13 and AT&T, Band 17.
Just like with the 1900MHz and 1700/2100MHz frequencies T-Mobile also uses for 3G/4G data, Band 12 is not utilized in all of their coverage areas. It's also not supported on all T-Mobile compatible devices.
For customers looking for a router with an embedded mode for T-Mobile should also be aware that there are NO modules that currently support Band 12. We've confirmed this with Peplink, Cradlepoint, Option, Sierra Wireless, Calamp, and a few others. For the most part, there's been no word about any upcoming hardware except for a module that Sierra Wireless has on the roadmap. By the time that module gets embedded in a gateway it will likely be late 2015 or early 2016. Even though there is a module in the works, it's still going to require Sierra or another manufacturer to actually embed it in a router and get the router out on the market.
For the time being, customers looking for Band 12 support will have to use a phone, tablet or hotspot device. Devices compatible with Band 12 can be found at Spectrum Gateway. This mainly lists phones so if you're looking for a mobile broadband modem to use, your only option will be the ZTE Z915 (MF915). We'll continue to update this as we discover more devices that support this band.
Interested in T-Mobile's ZTE Z915? Check out our video overview now!
Last Updated ( Tuesday, 07 July 2015 )
Friday, 19 June 2015
Cradlepoint IBR1100 Rebate ending 6/30/2015
Earlier this year Cradlepoint released the new IBR1100 series cellular broadband router. This unit is specifically designed for in-vehicle use or rugged environments where a higher temperature threshold comes in to play where the IBR600 series doesn't have quite the tolerance as the 1100 series for extreme heat or cold environments. When the unit debuted Cradlepoint ran a promotion for a $75 mail in rebate on the new model with no limit!
With the fiscal year ending for a lot of government agencies now is the perfect time to buy the Cradlepoint IBR1100 series before the promotion expires at the end of the month. In addition to increased temp thresholds the 1100 series adds vehicle ignition sensing, dual band concurrent 2.4/5Ghz WiFi and L2TP/Open VPN (With Extended Enterprise License or Enterprise Cloud Manager Prime). Please note - The IBR1100 doesn't come with cellular antennas, if you need help figuring out what to use download our Antenna White Paper.
Thursday, 18 June 2015
weBoost Drive 4G-X included incorrect power supply - are you impacted?
After hearing multiple reports from users of the popular new weBoost Drive 4G-X mobile amplifier (470510) that the unit was overheating when powered on, the weBoost engineering department confirmed today that several hundred units were mistakenly shipped with an incorrect power supply. The Drive 4G-X requires a 6V power supply, as pictured at right above, but the affected units shipped with a 12V power supply (see left).
weBoost's excellent customer service department immediately stepped up to rectify the problem. If you purchased a Drive 4G-X unit from 3Gstore, we have already contacted you to coordinate the shipping of the correct power supply (if you haven't heard from us, check your spam folder or contact us directly). Future customers will not need to worry, as we have obtained the correct power supplies from weBoost and updated all the units in our stock. All Drive 4G-X units shipping from 3Gstore are verified and confirmed to include the appropriate power supply!
If you purchased a Drive 4G-X elsewhere and think you may have received the incorrect power supply, compare your power supply to the photo above. If yours looks like the model on the left, with no labeling or power brick, it is the WRONG model and you need to contact weBoost for a replacement. If your power supply looks like the one on the right, with a labeled power brick showing "Output: 6V," then you already have the correct version.
3Gstore understands that mistakes happen, and we appreciate weBoost's quick response to step up and make things right!
Thursday, 18 June 2015
A Net-Neutrality Victory - Sprint Stops Throttling
With the new FCC Net-Neutrality rules in place, a lot has changed in the wireless world. Earlier EVDOinfo reported that AT&T was slapped with a 100 million dollar fine for throttling its customers data speeds. Sprint now has announced they will no longer be engaging in that practice.

Sprint has been in the business of throttling customers based on their data plans and usage for years, and a Sprint representative stated that their policies would be allowed under these new FCC rules, but it appears they aren't 100% sure on that and are dropping their throttling anyhow. Sprint stated "Sprint doesn't expect users to notice any significant difference in their services now that we no longer engage in the process."

Sprint made this change just a few days before the FCC announced it would be fining AT&T for its throttling practices. AT&T and Verizon have long since killed off unlimited data, but Sprint still offers unlimited plans to this day. Now users can really use their unlimited plans without the fear of a throttle by Sprint.