Trakdot Luggage Tracker Now Available at 3Gstore
Thursday, 05 September 2013
Trakdot Luggage Tracker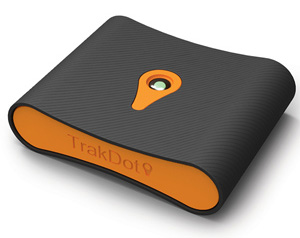 Updated 12/9/2013: In the US, an average of 1 in 150 people have their checked baggage misdirected or left behind each year. A constant thorn in the side of air travelers is the chance that by the time they arrive at their final destination, their luggage may be somewhere else entirely with nobody to tell you exactly where it is or when it got there. The only option is to report your baggage lost and wait for the airline to track it down, unless you have the Trakdot Luggage Tracker.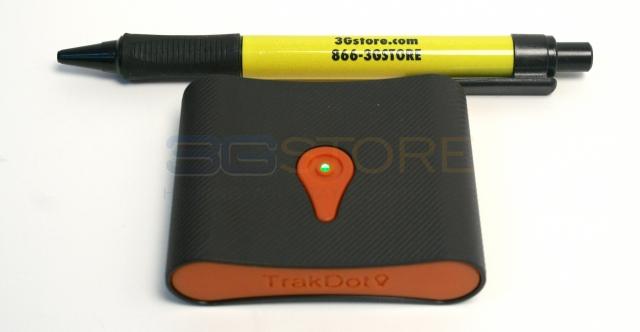 The Trakdot is a palm-sized device (3" W x 2 ¼" H x ¾" D) that offers the peace of mind that frequent air travelers are looking for. Simply place the Trakdot into whatever luggage you want to track, and upon landing you'll receive a text message stating the location of your checked bag. Trakdot knows the longitude and latitude of every airport, so instead of getting a cryptic location of GPS coordinates, you get a personalized message with the name of the airport, e.g. "Mike's Luggage landed at Chicago O'hare," and you can sync your Trakdot with up to 6 phones if you want to notify multiple people. Once you make your way to baggage claim, Trakdot even helps you locate your luggage amidst the chaos. With its onboard Bluetooth and free iOS and Android applications you'll have a signal meter telling you when your luggage is nearby. This is handy for the baggage claim carousel and telling identical baggage apart.

Unlike traditional GPS locators, Trakdot uses a multi-band GSM chip to determine location, and it's 100% safe and internationally approved. Running on 2 AA batteries, the GSM chip offers the benefit of low power consumption while still complying with TSA regulations with its automatic shutdown and wakeup on takeoff and landing.

The Trakdot works worldwide anywhere there is a GSM cell phone signal (currently the only countries in the world in which GSM does not operate are Japan and South Korea). It is FCC certified, FAA compliant, and approved by the CE, so there are no worries about running into trouble at the airport no matter where you travel. The purchase price includes activation and one year of service (thereafter, the annual service fee is $12.99), and the tracking apps for iOS and Android are free!
The Trakdot is available now at 3Gstore!
Watch our Trakdot unboxing video:
Related Links:
Last Updated ( Thursday, 09 January 2014 )