Pepwave Surf SOHO MK3 WiFi as WAN Speed Test
Friday, 10 February 2017
Pepwave Surf SOHO MK3 WiFi as WAN Speed Test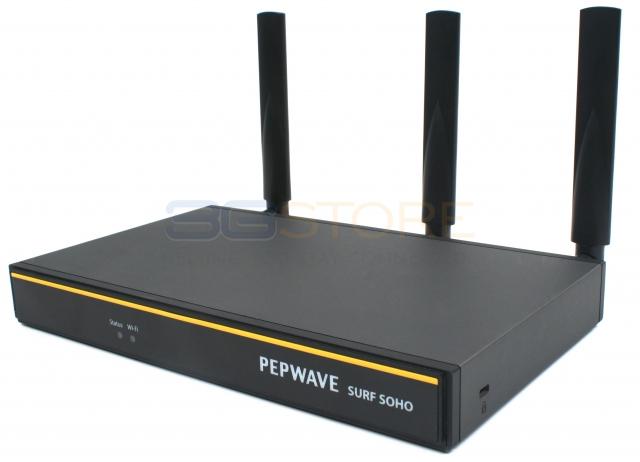 With the recent release of the new Pepwave Surf SOHO MK3, all eyes have been on its new WiFi radio. The upgrade to 802.11ac (wireless AC) gives the new SOHO additional range and higher throughput than its predecessor, but how does that translate to the WiFi as WAN feature?
WiFi as WAN, to put it simply, is the SOHO using an external WiFi network as the internet source instead of utilizing a wired connection like cable or DSL or a cellular connection like a 3G or 4G USB modem. If you were traveling in an RV and pulled into a campground that offered free WiFi, but you were out of range of that network or wanted to make your own network for convenience or security, WiFi as WAN can help! The SOHO would pick up the existing WiFi network, and then convert it to a new wireless and wired network. In a business, WiFi as WAN could be a backup connection. If the primary internet connection fails, the SOHO WiFi as WAN could latch onto a smartphone in hotspot mode. All of the devices on the network get to stay connected to the SOHO and most users would never know there wa an outage in the first place.
One concern with WiFi as WAN is there is a potential for speed loss. How much loss is network dependent but some things that can affect it are other WiFi networks in the area, physical obstructions between the SOHO and the network you want to connect to, and distance between the SOHO and other network as well. With the new hardware though it is time to put the SOHO through its paces.
In the video below you'll see two tests. The first test is a phone, connected wirelessly to the Surf SOHO, which is connected wirelessly to the warehouse WiFi network. The second test is the phone connected directly to the warehouse WiFi network. We're looking for any decrease in speeds or performance issues.
As you can see from this test, the new Surf SOHO MK3 performed exceptionally well with virtually no loss in download and upload speeds at all!
Last Updated ( Friday, 10 February 2017 )