iBooster for iPhone: Shipping Summer 2009
Friday, 27 March 2009
Wilson iBooster for iPhone Coming Soon NOW AVAILABLE!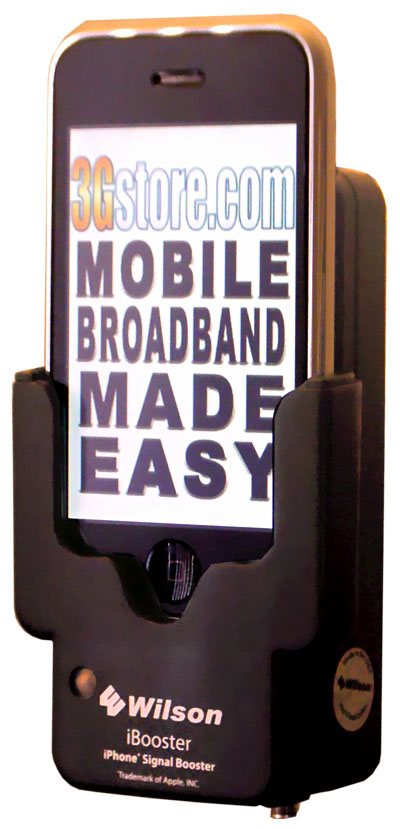 The iPhone is an amazing device in many regards, but many users have been frustrated by the fact that the iPhone doesn't feature an antenna port. As we all know, no carrier has perfect voice or data coverage everywhere, so being able to boost the signal to your cellular device can be extremely important for times when you're not able to access a strong signal.
If a phone or data device does not have a port to connect an antenna directly, you do still have the option of boosting the signal via a wireless amplifier system. There are several options and configurations for wirelessly amplifying a cellular device, but and now Wilson has created one specifically for your iPhone!
The iBooster (NOW AVAILABLE) is a powerful but super easy-to-use amplifier that boosts both the voice and data signal for clearer calls and faster web browsing and iTunes/Apps downloads.The iBooster includes a magnetic mount antenna (perfect for people on the-the-go: just pop it on the roof of the car!) and all-in-one cradle amplifies the signal and charges the battery at the same time! The cradle also features an iPhone port pass through connector allowing add-ons like speakers/mics/tuners/transmitters to continue to work while your iPhone is in the iBooster.
---
Related links:
Last Updated ( Thursday, 25 June 2009 )