Cradlepoint 1.5.1 Firmware Release Adds 4G / WiMax Support
Monday, 06 April 2009
CRADLEPOINT PARTNERS WITH 3GSTORE.COM ON NEW PRODUCTS, FIRMWARE RELEASE
Channel Platinum Partner Supports 4G WiMAX push to CradlePoint customers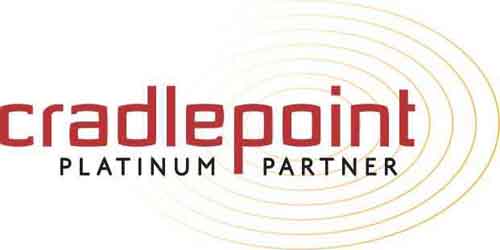 BOISE, Idaho: CradlePoint Technology, the global leader in 3G and 4G network solutions, will work closely with one of its top channel partners to roll out the next generation of 4G mobile broadband routers.

3GStore.com will begin selling the latest in 3G/4G routing solutions on April 7. CradlePoint's business-class routers, including the MBR800 and MBR1000 line of mobile broadband routers, CTR500 mobile broadband travel router, and CBA250 cellular broadband adapter, will have 4G WiMAX compatibility built in. In addition, a free firmware upgrade will be available for download from their site on April 6 for existing CradlePoint customers.

"We rely heavily on our platinum level channel partners to help us educate the market, support customers and roll out key product lines." said Jack Alton, CradlePoint VP of Sales. "3GStore has supported us from the beginning and we are pleased to have their continued support as we introduce the powerful new capabilities of 4G WiMAX in our business class routers."

"CradlePoint routers are at the forefront of this industry. We have seen many other companies with products in this space that simply don't meet the demands of our customers." said Michael Ginsberg, CEO and Founder of 3GStore.com. "The price, ease-of-use and advanced feature set make these products a perfect fit for the businesses we serve."

CradlePoint's firmware release version 1.5.1 puts the power of 4G WiMAX into the hands of consumers and businesses, and enables a new class of business-capable mobile broadband with 4G download speeds that exceed DSL, and rivals cable modem speeds. The release offers continued support for all current 3G devices, over 70 different combinations of modems and cellular broadband networks.

For more information and a complete list of supported devices on both 3G and 4G networks in the 1.5.1 firmware release, go to 3Gstore.com, or www.cradlepoint.com. The free upgrade is now available.
---
Technicians at 3Gstore.com have been helping test 4G support for the prior 3 months.
Also, all new CradlePoint orders will automatically include this firmware on CD for new orders shipped starting the week of April 6, 2009
---
Last Updated ( Tuesday, 08 September 2009 )