Sprint MiFi 2200 Now Available from 3Gstore!
Thursday, 04 June 2009
The Sprint MiFi 2200 Personal Hotspot is IN STOCK at 3Gstore.com!
The Novatel MiFi 2200 Personal Hotspot is now available from Sprint (Verizon version also available). The MiFi combines the concept of an aircard with a 3G router to provide an all-in-one mobile broadband solution that can support up to five users at once via WiFi!
The Sprint MiFi is available from 3Gstore for just $59.99 after rebate with a 2-year contract (if you're UPGRADING an existing line or service, your price may vary - contact us to find out what upgrade discounts you're eligible for!)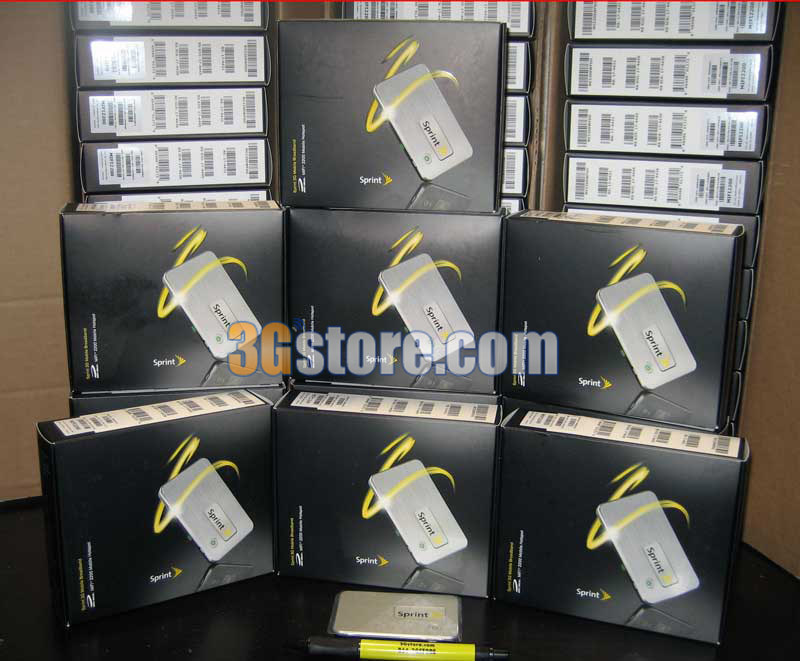 The Sprint MiFi is in stock!
When you buy the MiFi from 3Gstore.com, you will also receive our exclusive 4-page MiFi Tip Sheet with helpful information to get you started with your new MiFi as well as top-notch technical support from the EVDO Experts at 3Gstore!

*If you purchased your MiFi from 3Gstore and need a copy of the tip sheet, send an email with your order number to support at 3Gstore.com with the subject of "Send MiFi PDF".
---
Related links:
Last Updated ( Tuesday, 08 September 2009 )