Congratulations to our Cradlepoint + Tekkeon Contest Winners!
Thursday, 24 September 2009
Congratulations to our Contest Winners!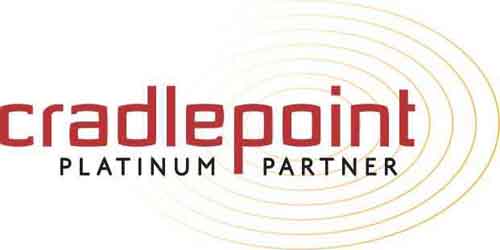 For the first few weeks of September, we ran a contest to give away a FREE Cradlepoint MBR1000 router and Tekkeon MP3450i battery pack for the ultimate in mobile broadband mobility! We asked folks to email us and tell us what they would use the products for and why they needed them, and we received some GREAT responses - everyone from RV'ers to students to business executives to entrepreneurs to families in rural areas with no cable/DSL access wrote to us and gave us compelling reasons why they should be the winner. Unfortunately, we couldn't give the prize to everyone, so we had to narrow it down. Congratulations to:
GRAND PRIZE WINNER: Student, teacher, and scout counselor Steven M. from California will be receiving the grand prize of a Cradlepoint MBR1000 (plus a cigarette lighter adapter) and Tekkeon MP3450i. Below is an excerpt of Steven's contest entry:
I am Steven M, a 26 year old college student... If awarded the MBR and Tekkon battery pack, I would become a walking access point... Using the Tekkeon's continuos power/charge feature, it would also be a fun challenge to see how long the MBR could continuously run internet access while commuting between school and home... All this would be possible using a self-created custom mount/panel that can easily be kept in my backpack, and taken out for charging... Another area MBR and Tekkeon setup could be used is the various scouting and outdoor education events I attend, there are outing and conferences related to each where I usually provide tech support, internet access stations, and wireless. In the past this has been done with my laptop acting as an AP (OS X internet sharing)....
Right now I am a self-employed performing computer repair and other related services... If I won your contest, I would have the router configured with an SSID of [my website] and have the captive portal features set up to advertise myself, and redirect to a page talking about my mobile wifi setup.
Congratulations, Steven!
Steven's new MP350i can power his new MBR1000 for up to 12 hours!
Runner Up: Emergency response volunteer Andrew S. from Illinois will be receiving a second place prize of a Cradlepoint MBR1000 plus a cigarette lighter adapter. Below is an excerpt of Andrew's contest entry:
My name is Andrew S and I am with the [county] Office of Emergency Management, we are a volunteer organization with approximately 75 members. We currently have 2 Mobile Command Posts, one is a utility box van setup for Ground Search and Rescue missions that we use throughout the year in and out of our county. We also have a 2005 Winnebago Defender Series Mobile Command Post setup for general use Mobile Command. Both of these vehicles are used about 4 to 5 times a month for emergencies. At this point we have one Verizon aircard to use between these two vehicle and a squad car. This system would be ideal allowing us to turn each vehicle into a hotspot... This would be an extreme benefit to our organization and help with communications, which is our number one priority on scene.
Congratulations, Andrew!
Thank you to ALL of you who participated in the contest. We look forward to running more contests in the future and hope you'll all participate again!
---
Related Links:
Last Updated ( Thursday, 24 September 2009 )