Sprint's New Mobile Broadband Plan Offers 3G & 4G for $59.99/mo
Thursday, 14 January 2010
Sprint's New Mobile Broadband Plan Offers 3G & 4G for $59.99/mo!
Whenever new technology debuts, customers understandably become concerned about buying products that are going to be outdated or getting stuck in a service contract when something better is on the way. Now that Sprint's 4G internet service is becoming available to users in more and more cities and more dual-mode 3G/4G devices are hitting the market, folks who were considering signing up for 3G mobile broadband service now have another option to contemplate. Luckily, Sprint has put together a new mobile broadband plan that gives you access to both their 3G and 4G networks at the SAME price as their 3G plan, just $59.99/month! You get the same 5GB of 3G service plus unlimited 4G access - Sprint is essentially giving away their 4G service at no additional charge!
At that price, selecting a 3G/4G device and signing up for 3G/4G service instead of 3G-only service is a no-brainer, even if 4G isn't yet available anywhere you plan to use mobile broadband - as Sprint continues to expand their 4G network in the coming years, you'll be prepared with the appropriate equipment. In order to sign up for Sprint's 3G/4G service, you will, of course, need a 3G/4G device - 3G-only devices will not ever be able to access the 4G network. Sprint currently offers three dual-mode 3G/4G devices:
Franklin U300: The U300 was Sprint's first 3G/4G device, but we are NOT recommending this device - it is not Mac compatible and is being replaced by the U301; we advise customers to opt for the newer device.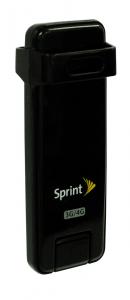 Franklin U301 (left): The U301 is the successor to the U300 and adds Mac compatibility; it's also slightly smaller and lighter. Cradlepoint plans to support the U301 in the near future, so folks who want to share their 3G/4G connection with multiple computers/devices will be able to do so just like they can with Sprint's 3G-only modems. You can view the full specs at 3Gstore.com/U301. UPDATE 1/25/10: The U301 is now available from 3Gstore! Click here to order.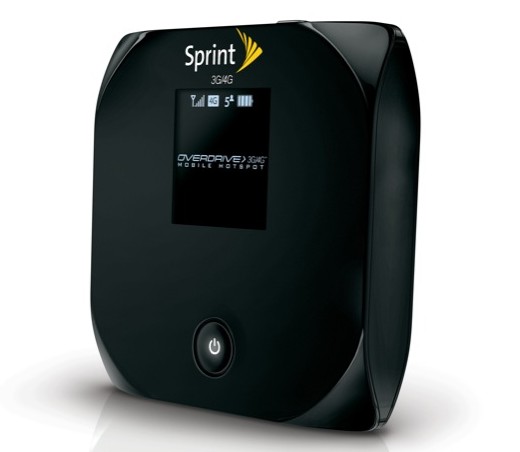 Sierra Wireless Overdrive Mobile Hotspot (right): Like the uber-popular Mifi, the Overdrive combines the concept of an aircard and mobile broadband router in one unit to provide internet access to five computers/devices via WiFi. The Overdrive's WiFi range is much better than the MiFi's (up to 150 feet instead of 30), and it also provides 16GB of shared storage space! You can view the full specs at 3Gstore.com/overdrive. UPDATE 1/26/10: The Overdrive is now available from 3Gstore! Click here to order.
No one wants to waste money, especially in this economy. Buying
equipment that you can use both now AND as technology advances - instead of having to buy new equipment in a year or two - is a smart monetary choice.
---
Related links





Last Updated ( Monday, 01 February 2010 )