Use the Pepwave Surf Mini to Access and Share Google WiFi
Tuesday, 16 February 2010
Use the Pepwave Surf Mini to Access and Share Google WiFi

Residents of Mountain View, California are a lucky group. What is special about Mountain View, California? Not only do they enjoy great weather, but Google provides the entire city with a FREE WIFI NETWORK! Anyone with a Google account (which is free) can connect their WiFi-enabled devices to Google's network, absolutely free.
This is obviously a great service and a nice perk for those living in or traveling to Mountain View, but it's not necessarily the most convenient setup for everyone. In order to initially connect to the network, you need to go through a web browser (meaning WiFi-enabled devices without a web browser, like gaming consoles, won't be able to take advantage of the service), and you need to do this for each device you want to connect. Additionally, some users trying to connect indoors find that the WiFi signal isn't quite strong enough.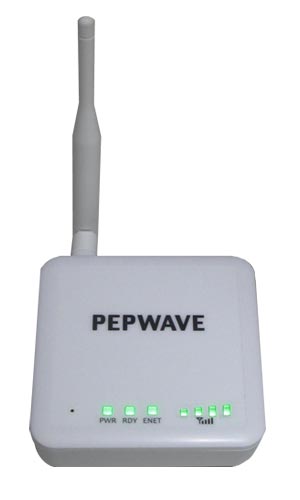 Enter the Pepwave Surf Mini (left)! The Pepwave Surf Mini simplifies the task of connecting multiple WiFi devices to the Google WiFi network without having to change network settings on each piece of equipment, and gives you the added bonus of being able to connect from further away (the receiving antenna on the Surf Mini is much stronger than the ones built in to laptops/phones/etc).
Once the Surf Mini is set up to watch for the Google network (the SSID for Google is 'GoogleWiFi'), the Surf Mini will constantly scan for that hotspot name. When the Surf Mini is in a location where 'GoogleWiFi' is available, it will quickly lock onto the network and you'll be able to connect a computer to the network and register with your Google account. Here's the cool part: once ONE computer has successfully registered through the Surf Mini, all of your other computers and devices that want internet connectivity can connect through the Surf Mini without having to individually log onto the network!
Check out this short video demonstrating how the Surf Mini allows you to connect multiple WiFi devices to a commercial WiFi network (this video shows an AT&T hotspot, but the premise is the same for Google's WiFi network):
---
Related links:
Last Updated ( Tuesday, 16 February 2010 )