Sprint Sierra Overdrive Problems Firmware Updates
Wednesday, 17 February 2010
Sprint Sierra Overdrive Problems and Resolutions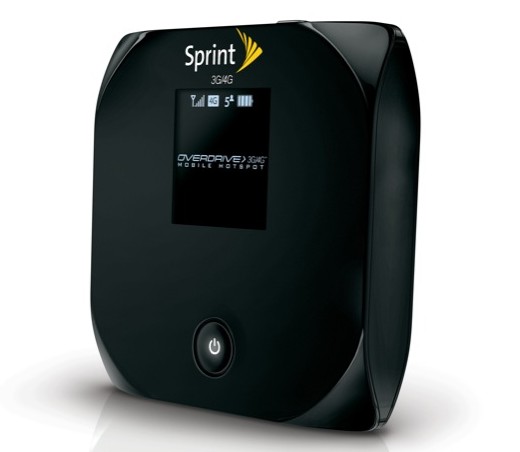 UPDATE 6/8/10: Sierra has released firmware version 2.06.06, which provides many key fixes/enhancements:
Improves device stability, eliminating all known freeze-ups and lock-ups.
WiFi enhancements to improve WiFi stability and eliminate disconnects and crashes.
Significant improvements in 3G and 4G WAN stability.
Some improvement (~10%) in overall batter life and battery life in poor coverage.
Faster boot-up time (~10-20 seconds faster).
Improved response time when changing the WAN mode setting with no reboot required. Eliminates need for a device reset when changing modes such as "4G preferred" to "4G only", "4G preferred" to "3G only", etc.
Faster response time after canceling an operation in the Advanced Settings screen (no device reset required and offline time decreased by ~90 seconds).
Added additional 4G channels for future growth.
For Enterprise customers, customization and Data Link support have been added. Please contact your sales rep for additional information on these Enterprise customer features.
Sprint Overdrive Firmware 2.06.06 Download
To make the mobile broadband experience as smooth as possible for our customers, 3Gstore is automatically updating the firmware to version 2.06.06 on all Overdrives that are purchased with Sprint service!
---
UPDATE 2/24/10: Sierra has released firmware version 1.07 that solves some of the issues
Key Performance Enhancements of version 1.07:
Improved Wi-Fi operation and throughput – especially for "power-save" clients: e.g., Windows XP (without changing Power Save setting), iPhone and iTouch.
Auto Update enhancements to improve download reliability over 3G Wi-Fi connection; Wi-Fi driver workarounds on handling unexpected freezes or crashes.
Fix for when device stays in offline after upgrade.
Sprint Overdrive Firmware 1.0.7 Download
---
Interest in the 3G/4G Sierra Overdrive for Sprint has been high since it was announced early this year, and with good reason - with its sleek design, ability to connect to Sprint's 3G and 4G networks, and hotspot functionality, the Overdrive has the potential to be an ideal mobile broadband solution for many users.
We at EVDOinfo/3Gstore were very excited about the Overdrive and set out to test it thoroughly and put together a complete review, as we always do for all Sprint mobile broadband modems. Unfortunately, as many Overdrive users have found out for themselves, the Overdrive has been a bit problematic since its release. Users have reported a wide variety of problems, from activation issues to 4G connection problems to issues connecting to the iPhone/iTouch, and our employee testers have experienced these issues as well.
The good news is that we have been working very closely with our friends at Sierra Wireless and Sprint and can confirm that a firmware update that solves all of these problems will be released in the very near future (we've seen it with our own eyes). Our NDA's with Sprint and Sierra preclude us from divulging specifics, but we have been very impressed with Sierra's responsiveness to the issues and are confident that the firmware update will indeed make the Overdrive as great a device as we had hoped it would be.
As soon as the firmware update is available, all users will be able to easily and quickly install it over the air - if you own an Overdrive and have been experiencing problems or even considering returning it, rest assured that help is on the way!
We are eagerly anticipating the release of this new firmware, and look forward to posting our full Overdrive review as soon as the problems have been solved!
6/9/10: The latest available release of Overdrive firmware at Sprint is 2.06.06 from 6/8/2010 which is the major fix we've been waiting for! To make the mobile broadband experience as smooth as possible for our customers, 3Gstore is automatically updating the firmware on all Overdrives that are purchased with Sprint service!
---
Related Links:
Last Updated ( Thursday, 10 June 2010 )