Wilson Sleek Signal Booster for Phones and MiFi Now Available!
Friday, 23 April 2010
Wilson Sleek All-In-One Signal Booster Now Available at 3Gstore
The easiest, most affordable way to boost the signal to any cell phone or MiFi!

The Sleek is now on sale at 3Gstore for a limited time! Order at 3Gstore.com/sleek
---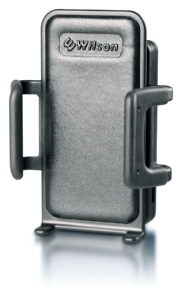 Since we first heard that Wilson was developing the Sleek, we couldn't wait to get our hands (and phones) on one. An all-in-one cell phone signal booster for any cell phone that barely costs more than some traditional antennas?! It sounded too good to be true! To our extreme excitement, it was not too good to be true - the Sleek is small, portable, effective, and affordable. Click here to read our full review of the Wilson Sleek.
The Sleek is now available at 3Gstore.com/sleek. If you need to boost the signal to a single phone or a MiFi in your vehicle, the Sleek is going to be your new best friend. With an MSRP of just $129.95 and impressive performance, the Sleek is a great choice for anyone who spends a great deal of time in their vehicle and wants to make sure they have the best possible signal!
Check out our video demonstrating the Sleek below:
Last Updated ( Wednesday, 17 November 2010 )