Verizon Announces New 3GB, 5GB, and 10GB Plans for MiFi and Fivespot Hotspots
Thursday, 28 October 2010
Verizon Announces New 3GB, 5GB, and 10GB Plans for MiFi and Fivespot Hotspots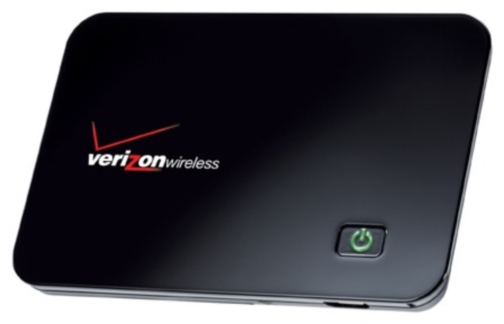 Effective today, customers purchasing the Verizon MiFi or Fivespot mobile hotspot devices will be able to choose from three different plans:
3GB for $35/month, $10 per GB overage*
5GB for $50/month, $10 per GB overage
10GB for $80/month, $10 per GB overage

*the 3GB plan is a promo plan - it will only be available for 90 days. After the promo period is over, customers who signed up for the 3GB plan with a 2-year contract WILL get to keep that plan for the life of their contract, but no NEW customers will be able to select it.
All other 3G devices (USB760, PC770, UMW190, etc) are NOT eligible for these plans - the standard $59.99/mo for 5GB plan still applies for those devices.
These new plans are very enticing, as they allow users to assess their individual usage needs and choose a plan that fits for them. The overage charges are also considerably lower than the $0.05/mb incurred by users on the $59.99/month plan ($0.05/mb works out to about $50 per GB!). The option to choose a 10GB plan is also likely to be particularly popular - ever since Verizon first switched from unlimited service to the 5GB allowance, heavy users have been clamoring for an option that would give them more than 5GB!
If you're interested in taking advantage of these new hotspot plans, there are a number of options depending on your situation:
If you need to sign up for new service (or are eligible for an upgrade on an existing device), you can order the MiFi or Fivespot from 3Gstore and select one of the 3 new plans. 
If you currently have a USB device under contract and want to switch to the MiFi so that you can take advantage of these new plans, you can purchase a refurbished MiFi and do an ESN swap from your old device to the MiFi (which simply transfers the service from one device to another - it will not extend your contract); you can then call Verizon to switch to one of the new plans.
If you already have a MiFi or Fivespot and just want to change your plan, simply call Verizon and they will switch the plan for you.
Both the MiFi and  Fivespot are available from 3Gstore - the MiFi is just $49.99 (no rebate required!) with a new 2-year contract or eligible upgrade, and the Fivespot is $149.99 - $50 mail-in rebate with a new 2-year contract or eligible upgrade.

Will you be signing up for one of the new plans? Discuss Verizon's new mobile hotspot plans on the EVDO Forums
Last Updated ( Wednesday, 03 November 2010 )