WFRBoost for WiFiRanger Now Available
Friday, 22 April 2011
BlueMesh Networks Announces Availability of New Outdoor Rated High Performance Accessory for the WiFiRanger Pro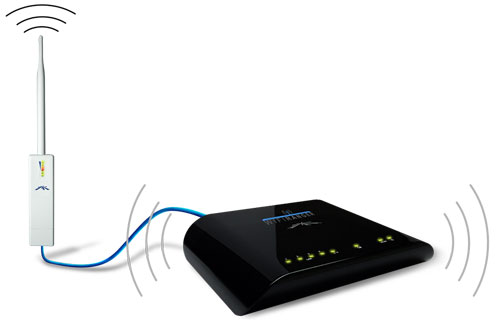 New WFRBoost Fixed accessory package adds performance and flexibility to the WiFiRanger Pro's ability to connect to WiFi networks at extreme distances.
BlueMesh Networks released a new accessory for the WiFiRanger Pro Intelligent Mobile Router that dramatically increases the range and performance of the "WiFi for WAN" feature. The WFRBoost Fixed is a complete package that adds a separate, high performance WiFi radio that is outdoor rated. This helps solve coverage problems for customers looking for solutions to long range WiFi coverage.
"We're very happy to be able to add the WFRBoost Fixed accessory package to our product line. Over the last 8 years, we've worked with thousands of customers who just needed a little more signal to get WiFi coverage," said Neil Neiwert, President of BlueMesh Networks. Neiwert continued, "With WFRBoost Fixed, we have an affordable answer for those customers who want to use WiFi to cover long distances."
The WFRBoost Fixed is designed to be an extension of the WiFiRanger Pro's existing features. Where a connection might be possible from 100 meters using a WiFIRanger Pro, the same connection could be made at 200 meters with no loss in performance. And using WFRBoost Fixed packages in a mesh environment eliminates the penalty that occurs when WiFi signals are repeated over and over again.
"We have been blown away with the number of distant WiFi hotspots the WFRBoost can see.  This really is amazing and we are confident this will solve many WiFi issues our customers have," said Michael Ginsberg, President 3Gstore.com
The WFRBoost Fixed accessory package is now available from 3Gstore.com.  Requires a WiFiRanger Pro.
Relatd Links: