WFRBoost Fixed Kit for WiFiRanger Pro - First Impressions
Friday, 22 April 2011
WFRBoost Fixed Kit for WiFiRanger Pro - First Impressions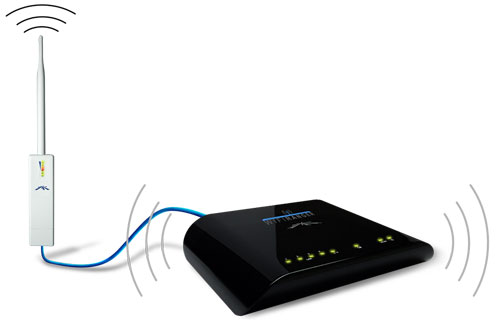 When the WiFiRanger and WiFiRanger Pro intelligent mobile routers became available last month, the feature many users were most excited about was its unique "WiFi as WAN" functionality. The WiFiRanger is able to utilize external WiFi sources as its source of internet connectivity, which is ideal for travelers, RVers, and users who want to be able to use WiFi as a backup internet source if their primary connection goes down. The new WFRBoost Fixed Kit, available today, is an accessory for the WiFiRanger Pro that greatly enhances the router's ability to connect to distant WiFi networks - while the WiFiRanger Pro can connect to networks that are up to 75 meters away, the WFRBoost allows you to connect to networks up to 300 meters away!
How it works: The WFRBoost utilizes a separate radio and dedicates it to the WiFi as WAN use. The included antenna is omnidirectional (meaning it doesn't have to be aimed at the WiFi source), and the equipment is rated for outdoor use, which greatly improves its ability to "see" far away networks. It's important to note that the WFRBoost is intended for stationary/fixed usage - it can be used in an RV setting, but only while parked (it is not meant to be used while a vehicle is actually in motion).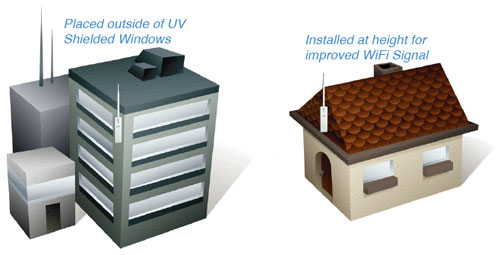 Setup and installation: The kit includes the Pico Station2 Outdoor Rated 802.11b/g WiFi Radio (the "WFRBoost" itself), a Power over Ethernet power injector, 3' of indoor rated Cat5 Ethernet cable (used to connect to one of the WiFiRanger Pro's LAN ports), 30' of outdoor rated Cat5 Ethernet cable (used to connect to the PicoStation2 for power and data), and mounting hardware. Installation is quite simple, especially since it is powered via ethernet instead of requiring its own power supply!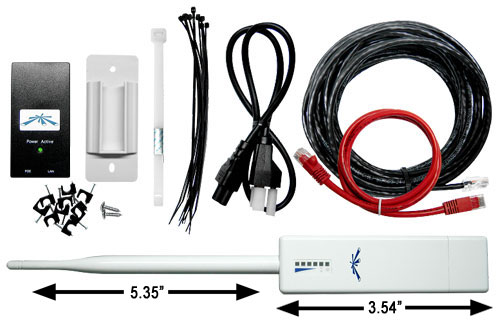 After the WFRBoost kit has been mounted, it connects to any of the WiFiRanger Pro's four LAN ports. The final step is to associate the WFRBoost with your router via the "WFRBoost" tab in the web admin, and you're all set!
Does it really make a difference? In a word, YES! The WFRBoost kit is able to connect to WiFi hotspots that are much further away than you could see with the WiFiRanger Pro alone. The below "before" and "after" screenshots show that the WiFiRanger Pro was able to see over SIX TIMES as many networks with the WFRBoost:
WITHOUT WFRBoost - WiFiRanger Pro detects 6 WiFi networks:
WITH WFRBoost - WiFiRanger Pro detects 38 WiFi networks:
The moment you connect the WFRBoost kit, there's no doubt that it is working -you'll see networks your laptop or WiFiRanger were not close enough to connect to before.
Here is a video demonstration of setup and the unit in action:
Bottom line: The WFRBoost Fixed Kit makes a huge impact on the WiFiRanger Pro's ability to connect to distant WiFi networks, whether you're an RVer parked in a distant corner of a campground or looking for an emergency backup connection to your office cable connection.
Important notes:
Weatherproof and OK for outdoor use
Omnidirectional - does NOT need to be aimed at the source!
Powered by ethernet via the WiFiRanger - does not require its own power supply
Intended for stationary/fixed applications (works great for RVers, but only while parked)
Requires the WiFiRanger Pro. If you have the standard WiFiRanger, you will need to upgrade to the WiFiRanger Pro firmware in order to use the WiFiRanger Boost.
---
---
Related links:






Last Updated ( Tuesday, 17 May 2011 )