Extended Battery for MiFi 4510L Now on 3Gstore's Customer Top 20
Friday, 08 July 2011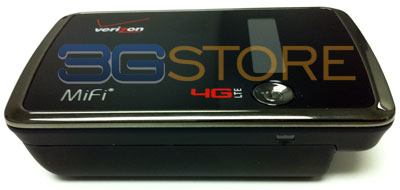 I've had the battery now for a week. After charging it for about 16 hours the first time as recommended, I used the Verizon Mifi unit quite a bit each day for five days before I ran it down to no bars. It works great. The back for the battery fits snugly, Highly recommend this product and the 3G STORE, everything I have purchased from this site has worked exceptionally and their service and delivery is tops. Follow the instructions and run the battery all the way down and charge full 3-5 times and you will always be in touch with this extended battery.

so far works as advertised, included battery door fits well, still fits in pocket. Delay in shipping, but updated as to why and when to expect. Don't mind waiting for great service I have always gotten from 3G store. Thanks.
Well that didn't take long, we just started shipping the MiFi 4510L Extended Battery (for Verizon MiFi 3G/4G) and within 1 week, reviews are coming in and they are all positive and this extended battery has inched its way on to the 3Gstore.com's Top 20 Highest Rated Customer items.

Since the previous Extended Battery for the MiFI 2200 is one of the highest customer rated items we sell, we expect this version to start inching up on the charts too.

Order a 5000mAh Extended Battery (with replacement door)