New Wilson Universal Sleek 4G (813426) For ALL Carriers Coming This Month
Wednesday, 09 January 2013
New Wilson Universal Sleek 4G (813426) For ALL Carriers Coming This Month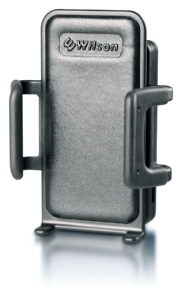 Wilson is adding a very exciting new model to their line of popular Sleek cradle amplifiers, which boost signal wirelessly to a single phone or hotspot. Unlike other Sleek models, which are geared towards the frequencies used by specific providers, the Sleek 4G Universal (model #813426) will work for virtually ALL networks in the US, including:
Verizon 3G/4G
Sprint 3G/LTE (this is the first amp available that will work to boost signal on Sprint's new LTE network!)
AT&T 3G/4G/LTE
Alltel 3G
T-Mobile 3G/4G
MetroPCS 3G/4G
US Cellular 3G/4G
Datajack 3G
Virgin Mobile 3G
Many Canadian providers

...and many more! The only US networks that it will NOT help with are iDen/Nextel (push-to-talk) and Sprint 4G WiMAX.
Like the other Sleek models, the 4G Universal model comes with a 4" mini magnetic mount antenna to pick up the signal as well as the DC power supply; a home/office accessory kit is available separately and is recommended for using the Sleek indoors (the accessory kit includes a mount for the Sleek, the AC power supply, and a window mount that provides a magnetic base for the antenna). One nice feature Wilson has added to the Sleek 4G Universal that isn't available on the other models is a standard-size USB port on the side of the cradle - this port allows you to use your phone or hotspot's USB charging cable and charge your device while it's in the Sleek: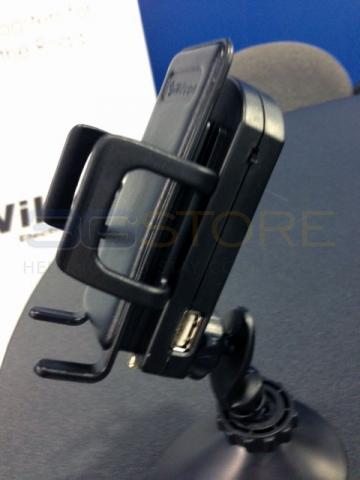 The 813426 Sleek 4G Universal will be available in late January for an estimated $179.95 (actual price TBD) and will be an ideal option for users who want to be able to use their Sleek with phones from all different providers or who want to future-proof their purchase in case they ever switch providers. If you'd like to be notified when it's available for pre-order, you can fill out our notification form here: Wilson Sleek 4G Universal Signal Booster
Last Updated ( Wednesday, 09 January 2013 )