Verizon Releases New Pantech MiFi MHS291L 4G LTE Jetpack
Wednesday, 19 June 2013
Verizon Releases New Pantech MiFi MHS291L 4G LTE Jetpack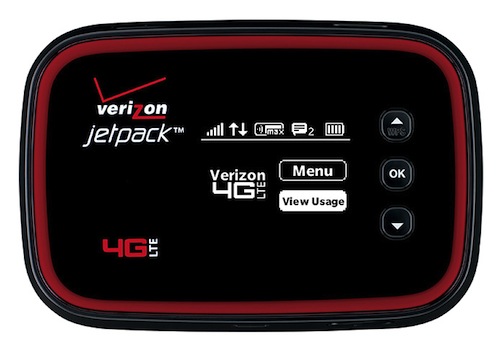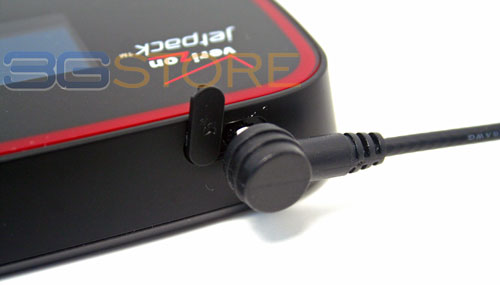 Verizon Wireless has announced the latest addition to their lineup of 4G-capable devices: the Pantech MiFi MHS291L 3G/4G hotspot (AKA "Jetpack"). Like their other popular hotspots, the MHS291L acts as a WiFi hotspot for up to 10 devices and features a built-in battery that lasts up to fifteen hours for on-the-go internet access. It features an external antenna port (pictured at left), and like the Novatel MiFi 4620L, the new MHS291L utilizes a micro-SIM card (not the full-size SIMs used by Verizon's LTE USB modems like the popular Pantech UML290).
MiFi Jetpack MHS291L- See Compatible Accessories, Antennas, Amplifiers
See our "unboxing" of the MHS291L:
Key features and specs:
Connect devices such as tablets, netbooks, cameras and MP3 players at the same time to Verizon 4G LTE.
Use it in more than 205 countries, so head abroad for a week knowing you can stay connected with a global data plan.
Built–in GPS support for location–based apps makes life easier.
Dual–band support: Check email and browse the Internet using the 2.4 GHz band, and enjoy streaming HD movies and online gaming on the 5 GHz band.
Stay connected if work takes you overseas. This Jetpack supports a data connection in over 205 countries.
Access the documents and emails you need over a dedicated, secured connection.
Conduct videoconferences or stream HD video to multiple devices.
Use with most popular web browsers.
Dimensions
3.62" (H) x 2.00" (W) x 0.72" (D) inches
Weight
Battery
Standard Lithium Ion Battery (4040 mAh battery)
Usage time: Up to 15 hours
Automatic shutdown after 30 minutes (configurable) of inactivity to help increase battery life
Last Updated ( Thursday, 20 June 2013 )