Cradlepoint Firmware 4.4.2 Adds Support for Sprint Netgear 341U and Verizon Pantech UML295
Wednesday, 09 October 2013
Cradlepoint Firmware 4.4.2 for CBA750B/MBR95/MBR1200B/MBR1400/IBR600/IBR650 Adds Support for Sprint Netgear 341U & Verizon Pantech UML295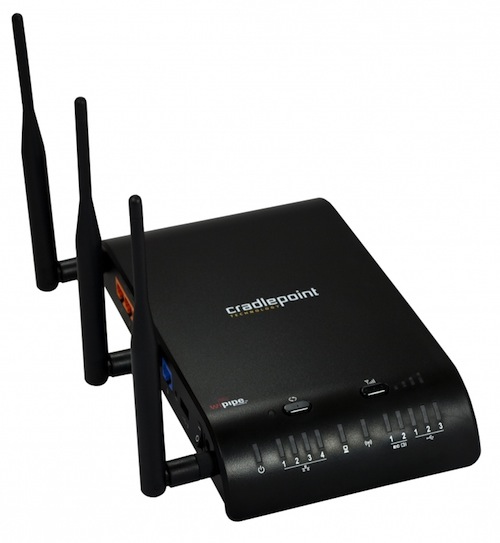 CradlePoint has released Firmware Version 4.4.2 for the CBA750B, MBR95, MBR1200B, MBR1400 (right), IBR600, and IBR650 routers (the CBR400 and CBR450 are excluded). This latest firmware release adds support for the popular Verizon Pantech UML295 and Sprint Netgear 341U modems

Defects fixed:
Internet Explorer 8 only. Modem Edit button fixed.
DNS server list with HTTP modems. If a connection with an HTTP modem results in no DNS server list, the router will now allow the connection to continue.
Sub-1280 MTU on Ethernet causes WAN Disconnect.

Remote Admin Access Control (ACL) did not affect remote SSH. If remote SSH is enabled in 4.4.0, the ACL did not prevent connection attempts from unauthorized IP addresses.
Connection Manger – can't expand Failback Configuration Settings.

---
Related Links
Last Updated ( Wednesday, 09 October 2013 )