NetComm 4G LTE (Verizon) Light Industrial M2M Router Review
Tuesday, 22 March 2016
NetComm 4G LTE (Verizon) Light Industrial M2M Router Review

Now available at 3Gstore, the NetComm NWL-25 is a 4G LTE light industrial M2M router. The NWL-25 features a simple configuration, built in Verizon LTE modem, variable operating voltages, and tons of features, all while coming in at a price no other device on the market can touch.
Design and Exterior: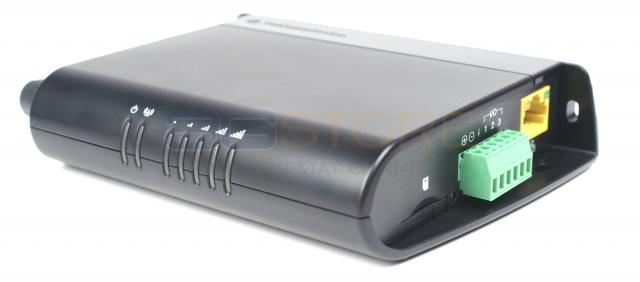 The NWL-25 is just 5.6" x 4.2" x 1.4" in size. This makes the device ideal for M2M installations where space is limited. The router can be mounted to nearly any surface with its included mounting holes, or used on a DIN rail in horizontal or vertical orientations with the included bracket. The operating temperatures are -22f to 158f ensuring that even the most demanding environments like ATM machines and digital signs can benefit from the functionality of the NWL-25. The device is considered 'light industrial' because it doesn't have a metal enclosure.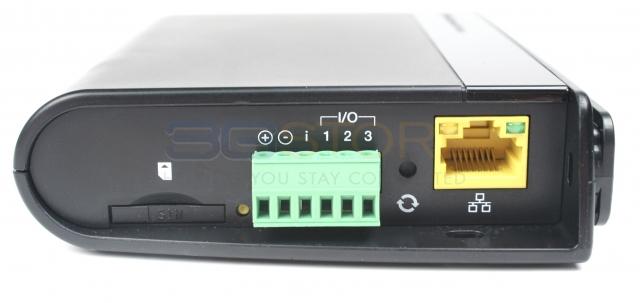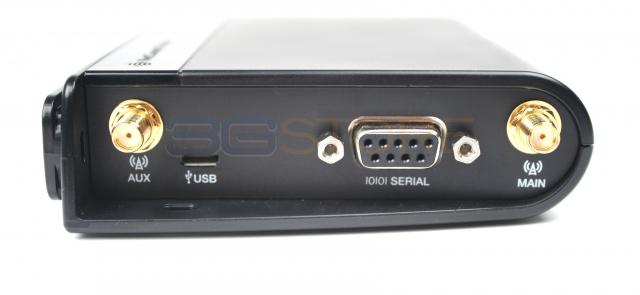 For connectivity you have one 10/100 ethernet port, one RS232 serial port, a micro USB port, and three multipurpose I/O pins. The three I/O pins can be independently configured for various functions including sensor inputs (PIR sensors, door open/close, tamper sensors, etc.), analog 0 - 30V input, and digital input. The SIM tray locks into place with a recessed push button to prevent any tampering, and the NWL-25 uses a standard 2FF size card. There are two cellular antenna ports with standard SMA connectors. Upgrading to an external M2M enclosure antenna or adding a cellular amplifier doesn't require any special adapters. You also have a dedicated input for ignition sensing in mobile applications.
Setup / GUI:
The NetComm NWL-25 has an extremely easy to use graphical interface. There is no need to access the device via command line for configuration or have special training in order to manage and deploy the router. The device also has DHCP enabled by default so no extra configurations on a PC are required to communicate with the device.
(Simple DMZ configuration)
Configuration of more advanced features like the I/O pins, which have been historically difficult to use on other hardware, are made simple on the NWL-25.
(I/O Configuration)
Features:
Built in Verizon LTE Modem: The built in cellular modem runs on the Verizon LTE network and there is no 3G fallback built into the router. The modem will run on the standard Verizon LTE network as well as the new Verizon XLTE (AWS) network. These are LTE bands 4 and 13. The enterprise grade modem is meant for 24/7 connectivity and a full time duty load as well. With dual diversity cellular antennas included, and the ability to easily connect external amplifiers and antennas, the peace of mind knowing that your network is always connected comes easy.
(Panorama Enclosure Antenna)
The Panorama Enclosure Antenna is a quick and easy upgrade to the NWL-25 included antennas. These are purpose built for M2M installations where a low profile, high gain, external antenna, is required. You can easily connect a cellular amplifier for locations where cellular connectivity is a challenge, yet still required. Although this has no 3G option, the flexibility of the hardware and coverage of the Verizon networks means it will be hard to find an area this can't work.
Networking Support: The NWL-25 supports static routing, RIP (v1,v2), DMZ, port forwarding, dynamic DNS, and VRRP for hardware failover. The device can also function as a Data Stream Manager for devices connected to the I/O ports and as a Modbus Server for PLCs. The router can also functions as a PPTP server, terminate IPSec and GRE tunnels, and supports OpenVPN in client, server, and P2P modes.
Software Development Kit: The NWL-25 runs on top of an embedded Linux 3.6 kernel and a full SDK is available for download. With the SDK you can create and install custom applications and run them directly from the router. 120MB of internal flash storage is available for use and can be extended with the USB connection if more resource intensive applications (like on site data logging) are required.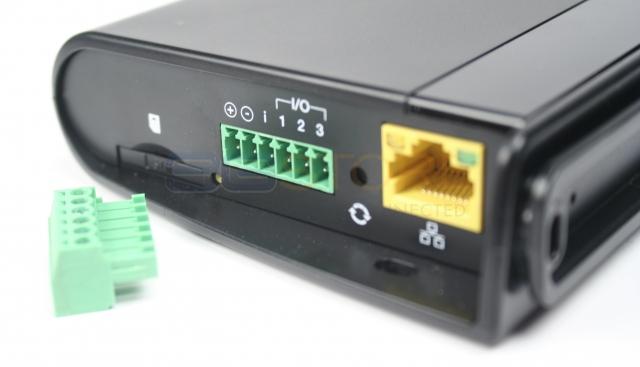 Diagnostics and Control by SMS: The NWL-25 also supports SMS (text message) commands. This is an easy way to remotely manage your network without the need for a static IP address, or without direct access to the device. You can pull status information such as signal strength, WAN IP information, uptime, and usage. You can also push settings remotely such as the APN or authentication status. You can even reboot, go offline, and get acknowledgement of received commands all with an easy on device setup.
Certifications: The NWL-25 is FCC certified and has carrier approval from Verizon. Carrier approval means that you can purchase a cellular data plan from Verizon directly without having to jump through hoops or purchase additional hardware (like a consumer hotspot or USB modem) just to swap a SIM into the device. Simply call your Verizon rep and provide them the IMEI number from the NWL-25 and they'll send you a 2FF SIM card to insert into the unit.
Price: The NWL-25 provides all of this functionality with a price of just $199! That is less than half of most other LTE enabled M2M solutions, and with the I/O functionality, SDK, and easy use, the NWL-25 has more features than most of the competition as well.
The NWL-25 can be more than just a light industrial M2M router. What if you need a backup cellular connection for an existing network? If you have a dual WAN router like many Cisco or similar firewalls, you can simply plug the NWL-25 into the second WAN port. If the primary internet connection fails, you have a backup cellular connection at half the price of a typical hardware solution.
3Gstore tested the NWL-25 in house for a few weeks, and we're happy to report the device functions as expected. The cellular radio is no slouch and was doing over 50 Mbps on XLTE, with the exact same speeds of embedded routers twice its price. One feature we would like to see is full IP Passthrough without the use of PPPoE (DMZ does work for many users though), but other than that we couldn't find anything we would change. NetComm is working on this feature to be implemented later on, and we're very excited to see it coming as it will only open up more devices to benefit from the device. Overall we were extremely impressed with the router and its capabilities and we're excited to add the NetComm NWL-25 to 3Gstore.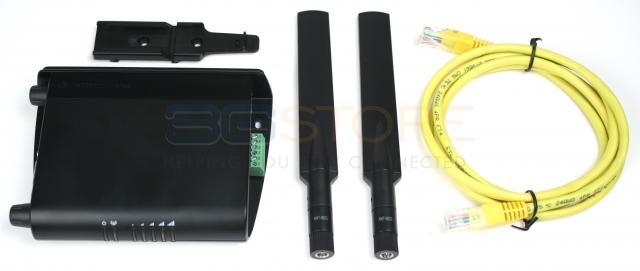 Whether your installation is for video surveillance, utilities monitoring, healthcare, digital signage, ATM machines, cellular backup, or more, the flexibility and performance of the NWL-25 will fit nearly any situation.
Last Updated ( Tuesday, 22 March 2016 )