OOBM Out of Band Management with the MAX BR1 Mini
Wednesday, 21 December 2016
OOBM Out of Band Management with the MAX BR1 Mini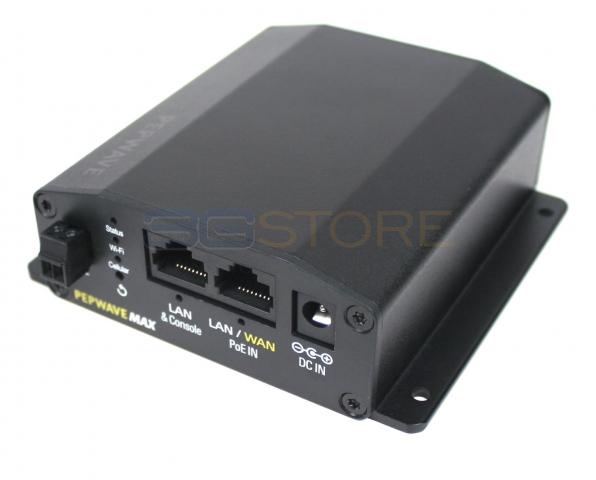 Now available at 3Gstore, the Pepwave MAX BR1 Mini is the latest industrial-grade, 4G LTE router from Peplink. This capable router is heavy on features while keeping a lightweight, small footprint, suitable for installation just about anywhere. Whether the BR1 Mini is installed in a vehicle, used in M2M deployments, or will provide cellular backup or Out of Band Management to a home or office, its top tier performance will not disappoint.
While the MAX BR1 Mini is a capable cellular gateway or router, today we're going to focus on the Out Of Band Management capabilities of this device. First, we need to define Out of Band Management, or OOBM. OOBM is a way to remotely manage a network or network hardware, using a dedicated connection other than the connection the system runs on. A successful OOBM device should be highly available and have the ability to connect to the network hardware even if the primary connection is offline. In the case of the MAX BR1 Mini, OOBM is handled via a cellular internet connection. OOBM can be used with any device that has a console port such as Cisco, or SonicWall.
Typical OOBM solutions rely on POTS (plain old telephone service) lines, dialing in for remote connectivity to a console or port on a device. While POTS lines have worked in the past, their high monthly cost and very low bandwidth make them a poor choice for modern networks. Plus, many ISPs are doing away with analog phones lines completely meaning new deployments are impossible, and existing connections will likely be phased out.
The MAX BR1 Mini on the other hand relies on highly available, high bandwidth 3G, 4G, and LTE networks. Because the connection to the network is handled wirelessly, there is no installation costs and instead of scheduling an install weeks in advance and taking hours, the BR1 Mini can be installed in just a few minutes by just about anybody without any special technical knowledge. This also means that an IT department can send out the BR1 Mini to branch offices to be connected to the network without having to do costly truck rolls to the site.
The MAX BR1 Mini can also be managed through the cloud, with Peplinks InControl 2 platform. InControl 2 is a single login where all Peplink and Pepwave equipment can be monitored and managed. An easy to understand overview of the network will quickly show what sites are connected, their signal strength, if they have been assigned a configuration or firmware update, and the last time the device was synced. InControl allows for zero touch configuration of devices as well. Switching an entire organization from POTS lines to the BR1 Mini for OOBM doesn't need to be a major task. Simply add all of your BR1 Minis to the same InControl group, configure a single device, and then clone that configuration to the rest of the group. Now the first time the devices come online, they will pull that configuration automatically, leaving you with the simple task of plugging the device into the network.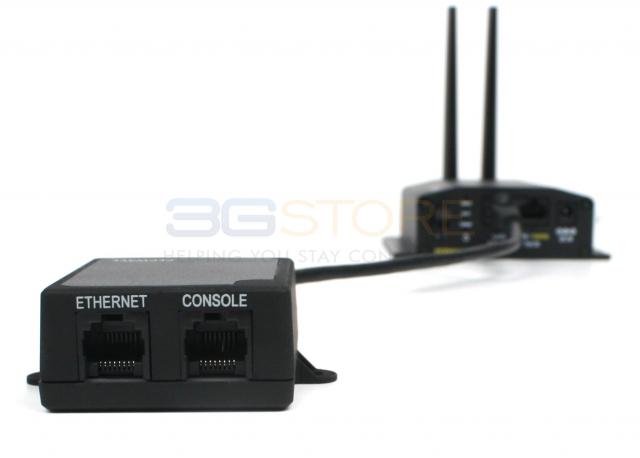 The BR1 Mini can also do double duty for you as a highly reliable cellular backup connection to an existing router. Using the port adapter, the BR1 mini can be split to a console port for OOBM, while also connecting to another WAN port on the existing network. This allows a technician to remotely connect to the network to troubleshoot and repair the primary connection, while the network stays online on the cellular backup. Instead of an office full of employees having no connectivity, they'll failover to cellular, while a technician can remotely diagnose and repair the primary connection! The BR1 Mini with its port adapter will cut the costs of sending a technician out to the site, increase uptime of remote networks with cellular failover, and allow for simple seamless OOBM for a distributed enterprise from a single login to InControl 2. Increasing uptime and availability even farther, the BR1 Mini has dual SIM slots. Two different carrier SIM cards can be inserted at the same time so if a primary cellular carrier was to fail, the BR1 Mini would automatically switch to the second SIM and carrier.


The MAX BR1 Mini is available now at 3Gstore starting at just $299! That is less than half the cost of competing OOBM devices cutting down the costs of upgrading, while increasing uptime and productivity of branch offices and remote sites. Have a large deployment? Contact the experts at 3Gstore and we'll go over your unique needs and make sure the MAX BR1 Mini is right for you. Interested in becoming a 3Gstore reseller? Learn more about our reseller program. Read our full review of the MAX BR1 Mini here.





Last Updated ( Tuesday, 17 January 2017 )