The NEW Wilson Signal 4G with passive RF bypass!
Friday, 21 July 2017
The NEW Wilson Signal 4G with passive RF bypass!
The Wilson Signal 4G direct connect amplifier has been updated! This new hardwawre revision now supports passive RF bypass! What is passive RF bypass? It is a backup solution to let cellular signal pass through the amplifier in the case of a power outage!
Passive Bypass is a fail safe for whatever device you are plugging the amplifier into. In the event that the amplifier loses power, this features allows the amplifier to bypass itself and allow the antenna to communicate with the connected device directly! If you install a traditional amplifier into a device like an ATM machine or other M2M device, if that amplifier loses power, the ATM loses ALL of its cellular signal. The new Wilson Signal 4G lets the signal pass through in the event of a power outage!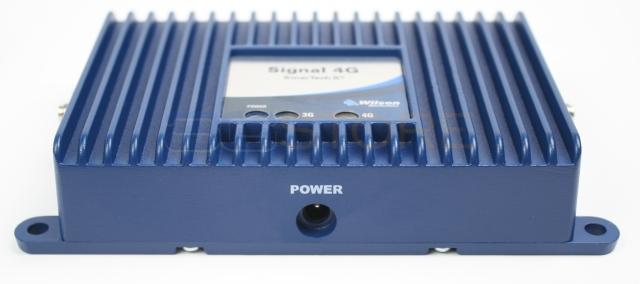 Direct connect amplifier - connects directly to data modem
• Improves transmissions speeds while reducing resending of data
• Configurable to fit virtually any M2M (machine to machine) install
• Boosts 4G,3G, and 2G for all carriers
• Bi-directional amplified signals to and from the cell tower
• Auto-power control ensures maximum output
• Now with passive RF bypass failover. If the Signal 4G loses
power, the amplifier is "bypassed" so that the external antenna
maintains connection to the modem.