Pepwave Surf SOHO and Support from 3Gstore
Monday, 14 August 2017
Pepwave Surf SOHO and Support from 3Gstore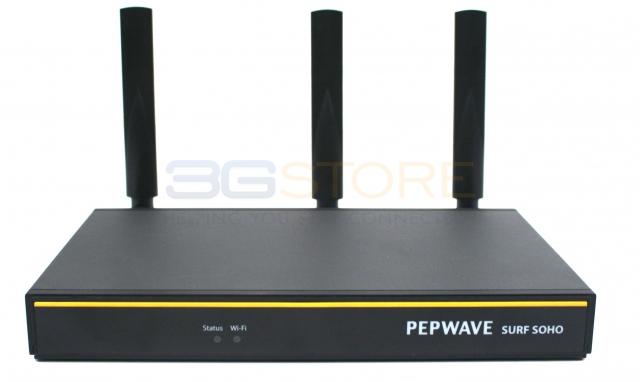 It is true, you can buy a Pepwave Surf SOHO from just about anywhere. However there is only one place you can buy a Surf SOHO that includes "3Gstore Support." Here is everything that is included when your purchase your Surf SOHO from 3Gstore.
1) Call our award winning tech support department (included, free for 1 year)
2) Email our support department (included)
3) Access our 24/7 Support Portal (currently 106 documents for the Surf SOHO, most of these created by 3Gstore support for 3Gstore customers ONLY!)
We sell more Surf SOHOs than any other reseller!
Check out our 144 verified customer reviews! Only 3Gstore customers can add reviews, and 3Gstore NEVER deletes a review no matter what.
Got a question, see 36 different online answers, submitted by customers and answered by us!
106 Suppot documents, many created by our 3Gstore support team for 3Gstore customers only!
We STOCK more than any other reseller!
Just in case you missed it, you can call our support department! Most other resellers do not provide direct support for the products they sell and instead just push boxes out the door. When you need help, you can't get it! Our support team are Peplink Certified Engineers which means we have been through in depth training with the manufacturer on top of our years of hands on experience with the Pepwave Surf SOHO.
Need a router fast? 3Gstore ships same day on orders placed before 3:00 PM CST! You'll instantly recieve an order confirmation, tracking as soon as a label is created, a support e-mail with documents and portal access, and tracking along the way!
Last Updated ( Monday, 14 August 2017 )