HiBoost Signal Boosters Now Available At 3Gstore
Tuesday, 14 November 2017
HiBoost Signal Boosters Now Available At 3Gstore
At 3Gstore we work with a number of products to help you stay connected, and one of those tools is a cellular repeater. A cellular repeater is a signal booster meant to pickup a weak cell signal and amplify it to an area that may not have signal before, or to improve cell signal in an area to make a connection more reliable and sometimes faster. We already work with repeaters from other manufacturers, but earlier this year HiBoost reached out to us to test their new boosters. We went into our testing expecting a mediocre amplifier as we've seen time and time again from other manufacturers, but instead we were blown away by the performance and value of these devices during our extensive testing. Needless to say, 3Gstore has decided to carry the HiBoost line of signal boosters.

HiBoost amplifiers range from mobile amplifiers for vehicle and RV use, to residential units for the home or small office, and commercial units for up to 100,000 square feet! All consumer amplifiers come in complete kits that include the amplifier, internal and external antennas, low loss cabling, and power supplies.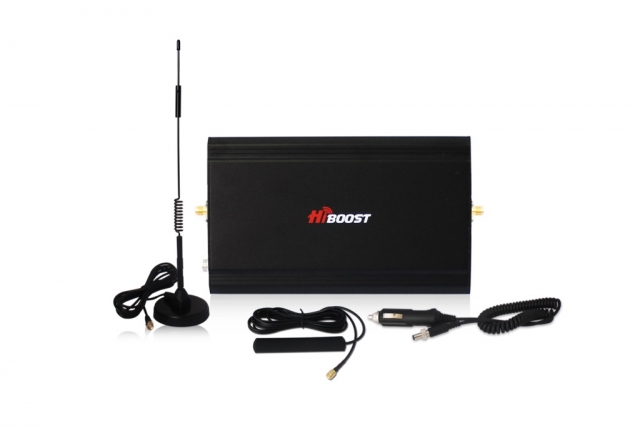 The first kit is the Travel 4G LTE. The travel 4G LTE is a 50dB wide band booster that is a complete solution for a variety of vehicles. This 2G, 3G, 4G LTE booster works for voice and data across all carriers in the US. The amplifier has AGC (automatic gain control) so as the vehicle moves between different signal areas, the amplifier is always working at its maximum potential to deliver the best signal boost possible. The amplifier weighs in at just 5.5 lbs and measures in under 8 inches long for simple installation in a glove box, cabinet, or under a seat. A magnetic mount external antenna goes on the roof of the vehicle to bring the signal into the amplifier. From the amplifier a patch antenna rebroadcasts the signal into the vehicle to any cellular device in range including phones and hotspots.


The next 3 kits are the HiBoost Home kits. These are designed for the home or small office, and come in 4k, 10k, and 15k kits, each named for the maximum coverage area the amplifier can boost the signal to. Each amplifier comes with an LCD display that reads out the exterior signal on each band and the boost each band is receiving. This is a feature that is normally found on significantly more expensive amplifiers, and the inclusion on these home kits means installation is easier than ever. The amplifiers feature the same AGC for automatic tuning of each band. If you are too close to one carrier, that signal will be reduced so as not to interfere with the cell tower or to cause feedback issues indoors. The amp also has a MGC (manual gain control) of each band for fine tuning as needed, but the amp can never be manually adjusted to cause any harmful interference as a safety feature.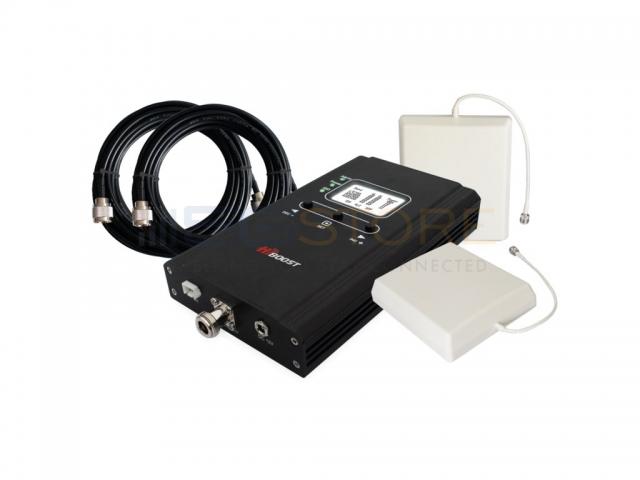 The Home 4K kit includes indoor and outdoor panel antennas, 2 30' lengths of ultra low-loss cable, and power supply.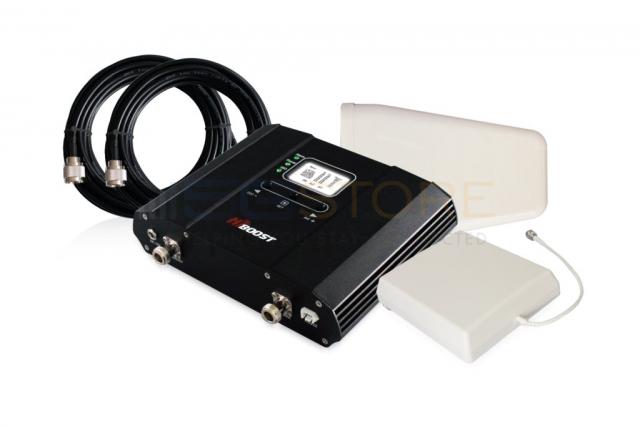 The Home 10 kit includes an external Yagi antenna, internal panel antenna, 2 30' lengths of ultra low-loss cable, and power supply.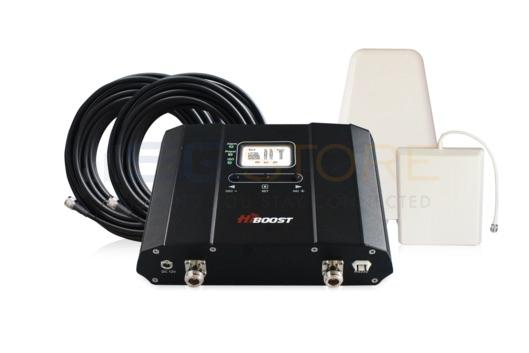 The Home 15K includes an external Yagi antenna, internal panel antenna, 2 50' lengths of ultra low-loss cable, and power supply. The longer cables in this kit provide adequate separation between the internal and external antenna to prevent feedback.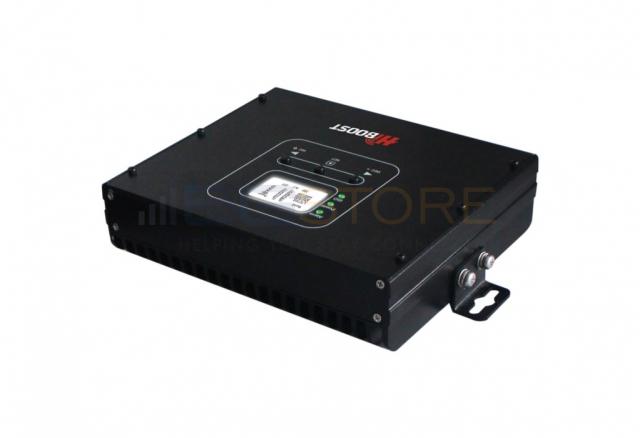 HiBoost also has a line of commercial amplifiers for larger installations. The Commercial 20K Pro kit, as the name suggests, is for areas up to 20,000 square feet. This kit has the same antennas as the home 15k, but adds longer cables yet again, plus a lightning surge protector.


The Commercial 30K Pro kit includes everything in the 20K Pro kit, and has a larger coverage area.

All of the amplifiers up to this point are considered consumer devices and are available for anybody to purchase and install in their home or business. There are situations where the coverage area from these kits just aren't enough, so HiBoost has specialty amplifiers for these users. This is the HiBoost industrial line, and these are NOT consumer devices. These kits are designed solely for installation by FCC licensees and qualified installers only. You MUST have an FCC license or consent of an FCC licensee to install and operate these devices. These are special order and have a 4-5 day lead time, and are not sold in kits. Antennas and cables would be added on as needed, ideally after an on site survey.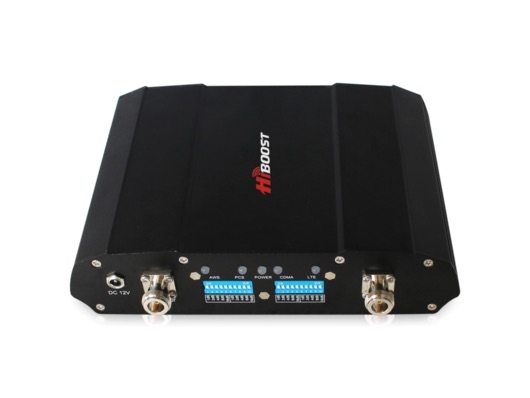 For larger installs, the Industrial 50K is available. This has a capacity for up to 150 active users so everybody in your business can benefit from improved signal on their devices at the same time. Finally, for the largest of installs, the Industrial 100K is available. Boasting support for 200 simultaneous users, nothing else in the industry can touch the capability and capacity of the Industrial 100K.


In our extended testing, 3Gstore ran the Home 15k in our warehouse of the same size and we were beyond impressed with the results. For an amplifier kit with an MSRP of only $899.99, it outperformed a more expensive amplifier from multiple competitors. Of note, we found not only the signal boost to be higher, but the speeds we could achieve were significantly higher. Our previous amplifier capped our Verizon LTE-A speeds at just 30Mbps, but with the HiBoost Home 15K in place, we nearly doubled that speed. We were getting upwards of 60Mbps in our metal roofed, brick walled warehouse space. After testing in depth, 3Gstore had no choice but to add these impressive devices to our store. Did we mention the 3 year warranty? There is a 3 year warranty! Overall the HiBoost devices represent an impressive value and exceptional signal booster, and 3Gstore is proud to welcome HiBoost to the family.







Last Updated ( Tuesday, 14 November 2017 )